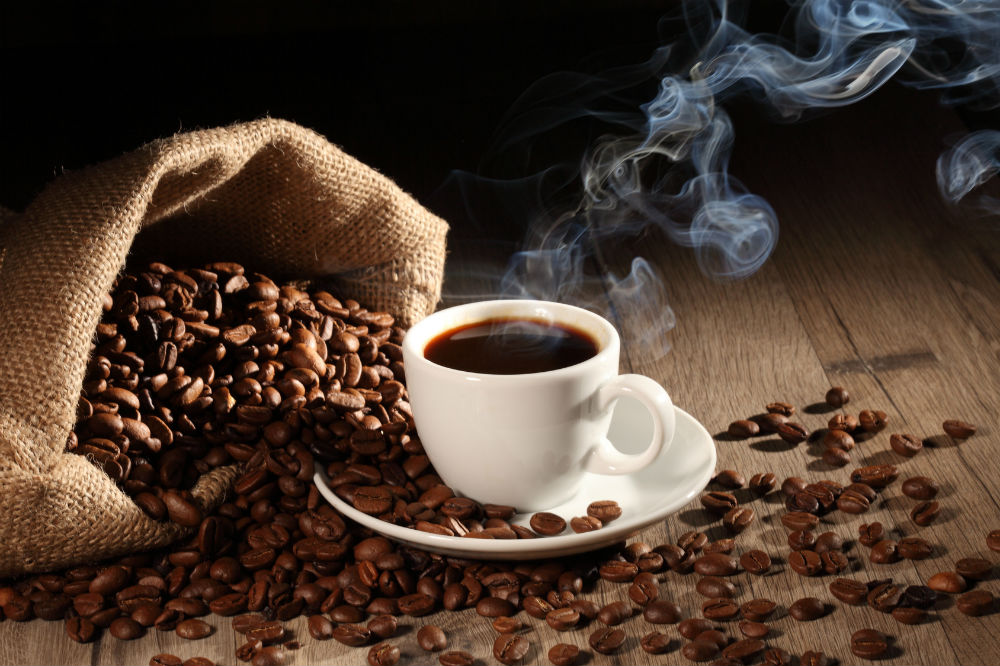 Want to taste pure filter coffee at your home anytime, whenever you like? If yes, a coffee grinder has to be bought for your smart kitchen. Plenty of coffee grinder machines are available in themarket but all of them are not as reliable and as good a performer like Aicok Electric Coffee Grinder.  It is small, handy, and easy to operate, which even a beginner can run well and safely.
This coffee grinding machine is run by electric and is quite energy efficient in terms of its operation. Besides grinding coffee beans, this machine can grind different types of spices, grains, nuts, and sugar.
Now you may start wondering about the suitability of this coffee grinder above all other models available;  before you place your order for this handy grinder, you need to assess it by close viewing all its features and the related advantages.
Features:
It is small and handy and unique space saver even for small kitchens
It is user friendly and runs on 150 watt motor, which is the reason behind its sturdy performance
The body is made of stainless steel and that stands for its durability
The grinding blade is made of stainless steel and it performs with best accuracy, however the blasé is not replaceable
Besides grinding coffee beans, you can use this grinder for grinding multiple types of spices
You can grind coffee beans for different types of coffees for instance, toy can grind for espresso, mocha, or press coffee
It offers large quantity for domestic standard: it has been measured that the grinding machine can grind coffee power for 12 standard cups of coffee
Aicok Electric Coffee Grinder is extremely easy and safe to use: it runs on electric and it is energy efficient too
The clear lid of the grinder will allow you to monitor the latest condition of grinding and it allows you to control the grinding process
There is a safety switch and it will let the machine work only when the top cover will be placed properly
It is easy to use theAicok Electric Coffee Grinder machine that runs on one-touch control
The Electric Coffee Grinder machine is covered with 2-year warranty from the manufacturer
Pros:
Smart looking and space saver in its size
Energy efficient and offers good performance
Easy and safe to use
The safety switch is an additional protection feature
Facility of custom grinding is helpful for grinding spices and nuts other than coffee beans
Cons:
Cannot be operated more than 30 seconds at a stretch
Cannot be used for large quality or for professional use
Not dishwasher friendly
It can grind only dry items
The blade of the grinder is non replaceable and non-removable
Product feature summary
Aicok Electric Coffee Grinder machine is a handy and compact sized grinder for personal use that works fast and with flawless consistency. Not only for coffee beans, can this machine be used for grinding of spices and different types of nuts, grains, etc. Run by a 150 watt motor, this efficient grinding machine can complete a grinding cycle in almost 12-15 seconds. Its lid is transparent and glass made, which in its closed condition allows the user to look through for checking the condition of the grinding that is in progress.
Depending on the requirement, you can grind here coffee beans in different textures. Furthermore, you can enjoy the privilege of safety switch. Unless the lid is properly closed, you cannot run the machine, which absolutely can protect spillage and chance of making the atmosphere messy.
Aicok Electric Coffee Grinder machine comes with 2 years' warranty, which offers unique buyers' protection. The body is made of good quality stainless steel and that stands guarantee for its durability.
This grinder is perfectly suitable for dry grinding and cannot be used for wet grinding. The package box contains its manual with user instructions, which is again a great advantage for using the grinder machine. It runs on electric energy and that is why it is more cost efficient than any battery operated grinder.
Comparison with similar products
Product comparison is the best way to assess the utility and superiority of an item. This is applicable for Aicok Electric Coffee Grinder machine also. This comparative study helps to understand the advantage of its in built features and you can justify your decision to purchase the same. Here if you need to assess the utility of Aicok Electric Coffee Grinder machine, the best way is to compare the machine with two similar products of the market.
Here we have selected two grinder machines: Mr. Coffee 12 Cup Electric Coffee Grinder and KRUPS F203 Electric Spice and Coffee Grinder. Let's take a look how Aicok Electric Coffee Grinder machine wins the comparison race between the other two quality models.
Aicok Electric Coffee Grinder machine performs consistently well in contract to other two grinder machines. It runs on 150 watt motor whereas these two items run on 200 watt, which is the wastage of energy.
Three of the grinders work well keeping the aroma inside however, the Aicok Electric Coffee Grinder machine is a versatile one that you can use for your vegetables and fruits chopping and grinding for kitchen purpose.
Verdict
It is now clearly evident that Aicok Electric Coffee Grinder machine is a reliable coffee grinder machine.
It runs on electricity hence it is fast and cost efficient for its everyday use. It looks smart and handy, which goes well for any gadgets. It is good to buy this grinder as it is protected by 2-year warranty protection. It is not overpriced as well.
Although it is a coffee grinder, it can be used for veggie chopping, spice grinding, nut and grain grinding and processing. It is a user friendly grinder and it can be plugged in any electrical point.