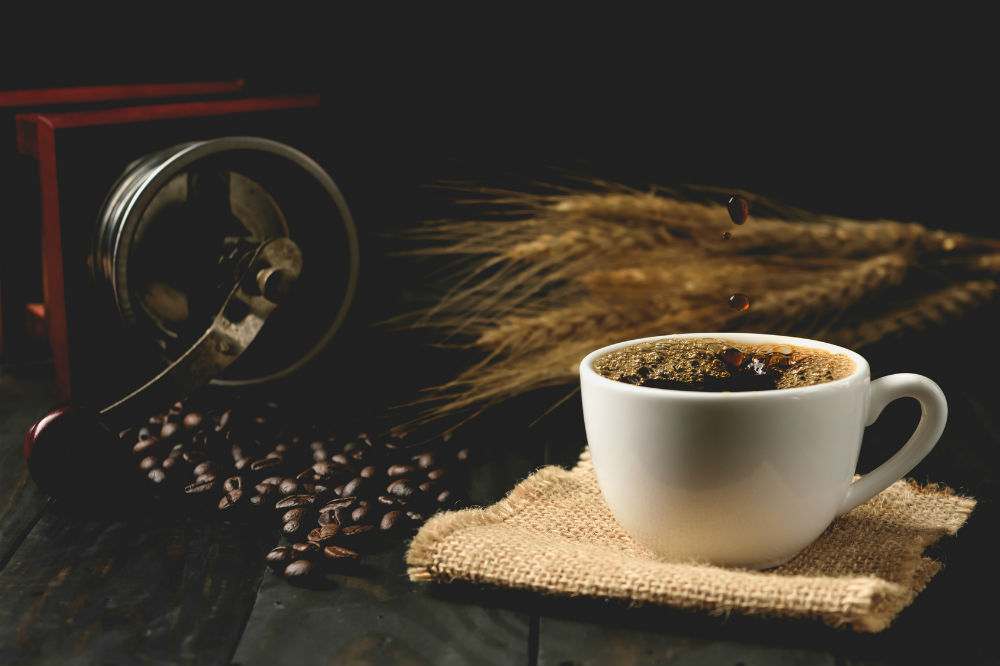 If you are fond of doing grinding at your home, you have to have a kitchen grinder at your home. It should be a versatile grinder where you can grind your spice, nuts, grains as well as coffee beans for making your favorite coffee recipes. Lots of brands have launched their kitchen aid grinders for helping excellent home maker like you but out of all of them KitchenAid BCG111OB Bladedeserves special attention because it is one of the best in its category.
It is a popular notion that good look and good quality hardly walks hand in hand. But this proverb is not applicable for KitchenAid BCG111OB Blade. This kitchen grinder looks extremely attractive but at the same time, it is wonderfully performing, which you can easily realize by analyzing all its features. Let's take a quick look at its prime features turning the eyes from the beautifully crafted grinder from the house of KitchenAid.
Features: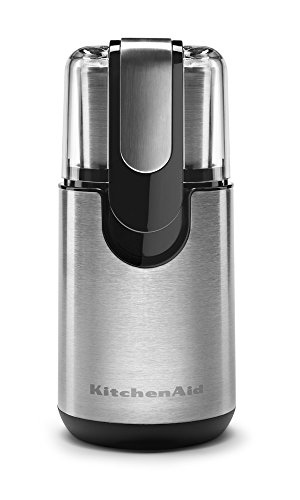 Smart look and space saving design that can easily be adjusted on small kitchen counter top
It runs fast and that helps the users in completing the grinding promptly
The grinder is made with excellent quality stainless steel blade and that is a versatile one
Starting from grinding coffee beans, this grinder can excellently grind spices, nuts, grains, etc.
The upper-cover of the machine is transparent and that has added a standard facility of watching the entire grinding process with the facility of intervening on personal discretion
The transparent cover also allows you to check the consistency of the grinding especially or coffee beans
The body of the grinder is built with stainless steel and that stands responsible for its excellent durability and long service life
The blade is also made of stainless steel and that works with ultra-fast efficiency
Its grinding capacity is large for domestic purpose: at one grinding cycle, the grinder can powder coffee bean for making 12 cups of coffee at a time
The grinding pot is removable. The embossed scale inside the grinding pot will help you to measure the coffee beans to make instant coffee power for you: no chance to lose its natural aroma
The bowl can be lifted out from the stand so that transferring the coffee powder gets easy for the users
The grinder runs on heavy duty motor and that assures the buyers its ability to serve better when needed
The grinder is covered with 1-year warranty from the manufacturer
In case there is any problem in processing the grinding cycle, it is always recommended to contact the seller
Pros
Smart look, consistent performance
Versatile grinder
Durability due to stainless steel
One-touch control
Transparent upper cover for monitoring the grinding process
Energy efficient
Cleaning friendly
Cons
No provision to store the power cord
Can grind only dry products
The blades cannot be changed
It is slightly over priced
Product feature summary
KitchenAid BCG111OB Blade is a handy but well performing domestic grinder where homemakers' can grind for their kitchen use. It runs on electricity and that is why it is energy efficient that battery driven models. The tool can grind coffee beans, all types of spices like cardamom, cinnamon, etc. Furthermore, the grinder can be used for grinding sugar, rice, grains, etc. it is easy to use: even beginners can handle this product effortlessly. The grinder looks smart and compact, which will be an added utility tool in your kitchen.
Powered by heavy duty motor, and seek design KitchenAid BCG111OB Blade is protected with 1 year manufacturing guarantee, which is a great benefit for its buyers. In case the product comes out with any flaw, it gets changed. The blade of this grinder is one of the best in its quality. It is made of best quality steel and that is the reason behind its long service life and excellent durability.
The grinder runs on one touch control operation facility and procures good result when used for grinding. The grinding pot of the gadget is removable, which is easy to clean after its each uses.
Product feature comparison
Although there is no doubt about the superiority of KitchenAid BCG111OB Blade grinder, but if we compare the appliance with two other similar appliances, we can be sure at one step ahead that this grinder is a real good choice for its purchase.
Here we have selected two popular grinders in market like Mr. Coffee 12 Cup Electric Coffee Grinder and KRUPS F203 Electric Spice and Coffee Grinder. All the three grinders come with heavy duty motors and best quality stainless steel blades, but KitchenAid BCG111OB Blade is special because of its consistent performance.
KitchenAid BCG111OB Blade is extremely handy in its look.  It is cleaning friendly also that homemakers will really cherish. The grinder comes with transparent upper cover and it allows all its users to peep inside the grinding pot.
However, only KitchenAid BCG111OB Blade's grinder pot can be removed or better convenience. If grinding is your special liking and you want to do it safely, KitchenAid BCG111OB Blade is extremely handy an option for you which is superior in all aspects. However, only dry products can be ground here.
Verdict
KitchenAid BCG111OB Blade is a utility gadget and its popularity is due to its efficiency. The simple but versatile grinder works wonderfully in grinding different products like sugar, rice, nuts, spices, coffee bean etc. to enjoy complete grinding solution at your easy access. It runs of electricity and it runs on excellent energy efficiency mode. The grinder comes with 1 year warranty, which is an added advantage. Its onyx black color looks good and smart.
KitchenAid BCG111OB Blade runs with speed and it is not that soundproof. It is cleaning friendly and it is dishwasher friendly too. In the US, it runs on120 volt, and it is advised not to run for more than 30 second at a stretch.