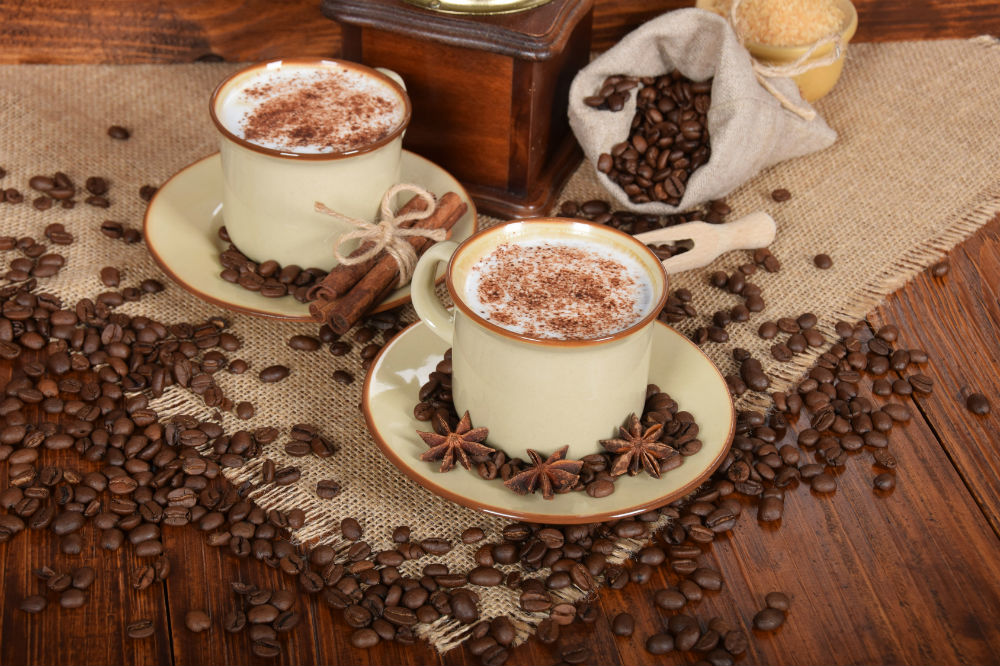 Electric operated spice and coffee grinding machines are useful kitchen appliances for every smart kitchen. If you are planning to buy one such versatile kitchenware, its time you start collecting the standard features of a spice and coffee grinder machine so that you can compare a product against these typical strictures.
According to users a quality grinder should have
Ability to provide quality output
It should be easy to operate and safe
Energy efficiency is a desired factor
It is better to have space saver design and sturdy metallic blade
Product warranty is a plus factor
About the brand:
Bold design, accuracy, originality and firm craftsmanship uniquely define the modus operandi of the top brand KRUPS. All the KRUPS products are known for their flawless accuracy and consistently good performance. KRUPS Spice and Coffee Grinder is no exception and it is quite popular in its product category.
KRUPS F203 Electric Spice and Coffee Grinderis a popular name in kitchen grinder category. If you have planned to buy a kitchen grinder machine, KRUPS Spice and Coffee Grinder is a reliable choice for you. But before you place your order, what's the harm if you check all its features from a closer view? Let's start from here:
It is smart looking, space saver kitchen appliance, which you can place on kitchen counter top
It works for both coffee and spice grinding: it is built with a powerful 200 watt motor that performs its task super fast and with great quality
It works faster but never loses the flavor of the spice or coffee beans
It has large grinding facility: in one shot you can grind coffee beans of such quantity, which can procure at the max 12 cups of coffee at a time, which is enough for usual/daily consumption
The machine can grind up to 3oz coffee beans by 2-3 minutes time
The blade is made of stainless steel and that performs super fast for each grinding cycle regardless it is coffee bean or spice
The grinding machine is of oval shape and it looks super cute
Other than coffee bean and you can grind different types of spices, herbs, nuts, grains,etc.
The grinder can be used as chopper for chopping
The machine comes with lid-activated –safety-switch, which is a unique user friendly feature
This grinder model comes with 2 years manufacturer's warranty
Pros
The safety switch is there
Can grind all most all spices nuts, and coffee beans
You may customize your grinding
It has large capacity
Can grind wide variety of products
Cons
You cannot grind spice and coffee in one machine: it spoils the flavor
It is messy to clean its after use
It is not dishwasher friendly
Product may work on 120V per USA standard
Blades are too low, which hampers its output
Product features summary
KRUPS F203 Electric Spice and Coffee Grinder is a smart user friendly grinding machine that performs good and fast. It can be used for wide variety of spices to grind along with lots of nuts, grains, and herbs, which are real help for users that they get to, process almost all products with flawless proficiency.
The grinder runs on a 200watt motor and that is one of the reasons the grinder can work so fast and so perfect! The machine has a large capacity. It can grind this much quality of coffee bean that can produce up to 12 standard cup full coffees.
The grinder looks smart with its oval shape and black color and it occupies very short space on the kitchen counter. It is energy efficient, and customized grinding is one of the main features of this grinder machine.
This grinder machine comes under the protection of 2 years, which means if the machine gives any trouble or gets damaged due to some problems, the manufacturing company takes complete responsibility to repair and restore it for its users.KRUPS F203 Electric Spice and Coffee Grinder is counted as versatile kitchen appliance that helps you relentlessly.
Product comparison
A product can be best assessed if the product can be compared with some similar products. Despite the reputation of KRUPS brand let's check here how the feature of this grinder surpasses the other similar products in market. Let's take two more products like KitchenAid BCG111OB Blade Coffee Grinder and Mr. Coffee 12 Cup Electric Coffee Grinder to compare with the Krups model.
The wattage of motor is higher in KRUPS model and that helps its users to grind spice and coffee beans faster. Other than Krups, the two other models are mostly coffee bean grinders and cannot be used for grinding spices, nuts, and for chopping herbs. Utility wise the KRUPS model offer better scale of versatility altogether.
The KRUPS model is covered by 2 year manufacturing warranty whereas KitchenAid BCG111OB Blade Coffee Grinder and Mr. Coffee 12 Cup Electric Coffee Grinder are covered with 1 year guarantee of manufacturer, respectively. However KRUPS product is that cleaning friendly, whereas these two models are easy to clean after their uses. If brand value matters the KRUPS product is always a better option for purchase.
Verdict
KRUPS F203 Electric Spice and Coffee Grinder is quite popular in market for its great performance. However, in comparison to other grinders available in market, this grinder works well for both spices and coffee beans. It takes little time to complete its each grinding cycle because off good quality steel blade. It is a user friendly grinder and you can use with fullest safety.
KRUPS F203 Electric Spice and Coffee Grinderlook extremely attractive with its smart look and black color. By purchasing this efficient grinder you can stop purchasing readymade coffee powder and most spices. Instead, you can do these tasks by yourself and maintain better quality of coffee powder and spices for your use.2-year warranty is definitely a big advantage over other similar grinders in market.